Suzuki Hayate Price in Bangladesh 2021 With quick Specifications and Overview
| | |
| --- | --- |
| Suzuki Hayate Special | Tk.94,950.00 |
| Suzuki Hayate Regular | Tk.89,950.00 |
Lust Update: 05-Oct-2021
Motorcycle Loan EMI Calculator
বাইকের কিস্তির পরিমান এবং সর্বমোট মূল্য নির্ণয়ক
Fill in the blanks in English
Quick Overview
Suzuki Hayate is a standard category entry level commuter motorcycle in Bangladesh. Compared to other branded entry level commuters in Bangladesh this Suzuki Hayate is a low selling bike. However In terms of Bangladesh, this type of bike is more demanded. This bike is the strongest contender of TVS Metro Plus, Bajaj Platina and Honda Dream Neo in Bangladesh.
- Although the Suzuki Hayate is an early bike, it has some nice graphics, which is also great to look at.
- The Suzuki Hayate bike has modern features like electric start.
- The bike has had some new color and graphics combinations since the beginning of 2021, but there has been no significant change in the bike.
- The Suzuki Hayate bike is a bit smaller in size, which would have been better if it was a little bigger.
It includes 113cc engines, which are 4-Stroke, 1-Cylinder, Natural air cooled engine. Its maximum power 8.58 PHP @ 7500 rpm and maximum torque 9.3 nm @ 5000 rpm. This bike fuel system is a carburetor. It is capable of crossing 70 kilometers per liter of fuel. It uses 4-speed manual gear, and its maximum speed is 100 kilometers per hour. A detailed description of the bike is given below.
সংক্ষিপ্ত বিবরণ
Suzuki Hayate একটি এন্ট্রি লেভেল কমিউটার বাইক। মাইলেজ এবং মূল্য তুলনামূলক হাতের নাগালে থাকায় এটি বাংলাদেশের স্ট্যান্ডার্ড টাইপ বাইকারদের প্রিয় একটি বাইক। বাংলাদেশের প্রেক্ষাপটে এ ধরণের বাইকের চাহিদাই বেশি। এ বাইকটি বাংলাদেশে TVS Metro Plus, Bajaj Platina এবং Honda Dream Neo এর শক্ত প্রতিদ্ধন্ধী।
- Suzuki Hayate একটি প্রারম্ভিক বাইক হলেও এটিতে চমৎকার কিছু গ্রাফিক্স দেওয়া হয়েছে, যা দেখতেও অসাধারণ।
- Suzuki Hayate বাইকটিতে ইলেক্ট্রিক স্টার্ট এর মত আধুনিক সুবিধা রয়েছে।
- ২০২১ সালের শুরুতেই বাইকটিতে কিছু নতুন রং এবং গ্রাফিক্সের সমন্বয় এসেছে, তবে বাইকটিতে উল্লেখযোগ্য বড় কোন পরিবর্তন আসিনি।
- Suzuki Hayate বাইকটি তুলনামূলক কিছুটা ছোট আকারের, যা আরেকটু বড় হলে আরো ভালো হতো।
এতে ১১৩ সি সি ইঞ্জিন যুক্ত, যা 4-Stroke, 1-Cylinder, Air cooled। ইঞ্জিনের সর্বোচ্চ ক্ষমতা 8.58 PHP @ 7500 rpm এবং সর্বোচ্চ ঘূর্ণন বল 9.3 NM @ 5000 rpm। বাইটির জ্বালানি পদ্ধতি Carburettor। প্রতি লিটার জ্বালানিতে এটি ৭০ কিলোমিটার পথ অতিক্রম করতে সক্ষম। এতে ৪ গতির গিয়ার ব্যবহার করা হয়েছে। বাইকটি সম্পর্কে বিস্তারি সবিস্তার বিবরণীতে।
Key Features of Suzuki Hayate
Price in Bangladesh
94,950 BDT
Mileage Per Liter
60 Kmpl (comb..)
Top Speed Ability
100 Kmph (appr..)
Engine CC & Type
110cc air-cooled
Suzuki Hayate Real Images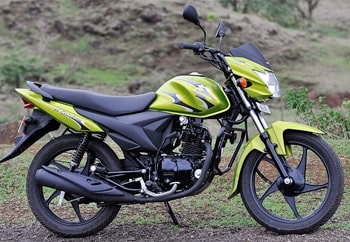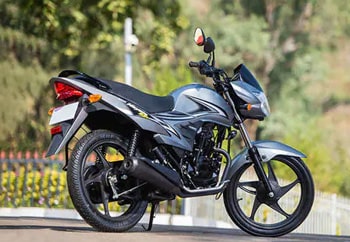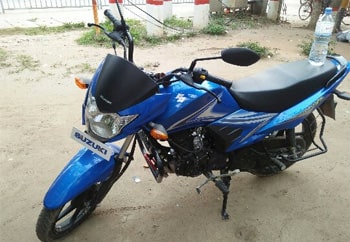 Body Dimensions

Length / Width / Height
2025 / 740 mm / 1060 mm
Wheel base
1305 mm
Ground clearance
165 mm
Kerb weight
107 Kg
Fuel tank capacity
10 Ltrs

Engine Details

Type
1-Cylinder, 4-Stroke, 2-Valve, Air -Cooled, SOHC, BS-IV
Displacement
113 cc
Max net power
8.7 PS @ 7500rpm
Max net torque
9.3 Nm @ 5500 rpm
Bore
51 mm
Starting method
Electric-Kick
Fuel System
Carburetor

Transmission Details

Gear type
Manual
Number Of Speed Gears
4 Speed

Tyres & brakes

Tyre Size (Front)
70/100-17 Rear :-80/100-17
Tyre Size (Rear)
80/100 - 17
Wheel Size
Front :-17 inch, Rear :-17 inch
Brakes Front
Drum
Brakes Rear
Drum

Frame & Suspension

Chassis Type
Tubular Frame
Suspension-Front
Telescopic
Suspension-Rear
Dual 5-step adjustable

Electricals

Battery
12 V - 3 Ah
Head Lamp
Halogen
Here mentioned information may not 100% accurate. Most of the information we are collecting from manufacturer website. There is always having a change to make mistake while adding information. Kindly inform us, if you found any kinds of mistake.